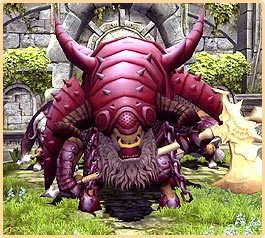 Bored of standard Abyss runs? Then take it to the next next level!
We are proud to introduce 'Minotaur Nest', the first in a lineup of Nest Dungeons guaranteed to give you the challenge you crave for.
In Minotaur Nest, players will face off General Unmanba and his mighty regiment of minotaur minions as they come charging with all their bulk headfirst into the fray from all sides – wave after wave.
You'd best to make sure your squad of 4 is well prepared!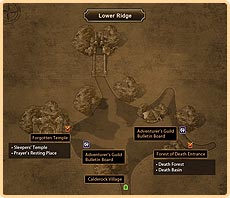 Location
Minotaur Nest is situated in Lower Ridge, which is accessible from Gray Ruins through Calderock Village.
---
Admission Criteria
Level Requirements
Lvl 24
Entry Requirements
[Red Army Commander Seal]

To gain entry to the Minotaur Nest, a [Red Army Commander Seal] is required, and will be consumed upon entry.

Players may obtain [Red Army Commander Seal] from Dimensional Rabbit Boxes in Level 16 or higher dungeons on Abyss difficulty.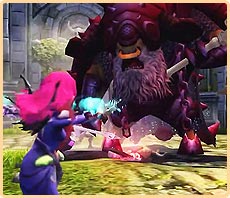 Featured Monsters
Boss: Crimson General Ummanba
Sub-Boss : General Umhareu & General Umjaka
Notable Monsters :
Brethren Shaman, Dark Elf ENchanter, Orc Commander