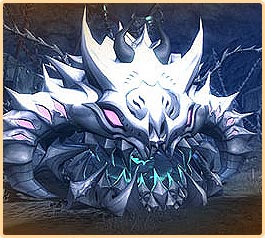 Welcome to World's End: Apocalypse Nest. Travel through the abyss which is swallowing up Saint Haven. Herewith lies Judge Apocalypse;
A vile manifestation of evil and metal.
Floating spirits swarm the treacherous path to this leviathan.
Do you have the power to stop Apocalypse and avoid being vaporized by its death rays?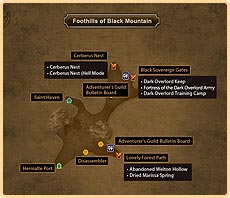 Location
Apocalypse Nest is situated in the Foothills of Black Mountain, which is accessible from either Saint Haven or Hermalte Port.
---
Admission Criteria
Level Requirements
Lvl 40
Entry Requirements
[Nest Entry Ticket] – Normal Mode
[Modified Prophetic Compass] – Hell Mode

To gain entry into the Apocalypse Nest, either a [Nest Entry Ticket] or a [Modified Prophetic Compass] is required for Normal & Hell mode respectively. These items will be consumed upon entry.

Players may obtain [Nest Entry Ticket] and [Modified Prophetic Compass] from Dimensional Rabbit Boxes that appear in higher-level Abyss difficulty dungeons in the Saint Haven region.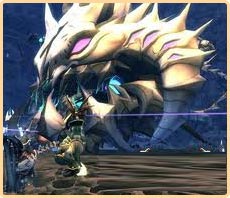 Featured Monsters
Boss: Judge Apocalypse
Sub-Boss:
Death Ray Fear, Vengeful Ling, Bulran's Fanaticism, Merciless Umahama, Obsessed Grunt, Levant's Pride, Midnight Death Howl